Double Pool Wedge Handmade Leather Sandals
Double Pool Wedge Handmade Leather Sandals
Product Description
Handmade, fair-traded leather sandals.
These sandals are entirely handcrafted by skilled artisans in East Africa.
The beadwork on the shoes is hand-done primarily by women, though there are talented men beaders as well. These sandals are completely hand-crafted. There may be slight variation in color, texture and finish. These are not considered flaws but rather part of the hand-made appeal.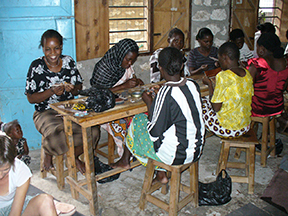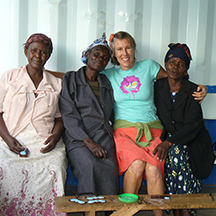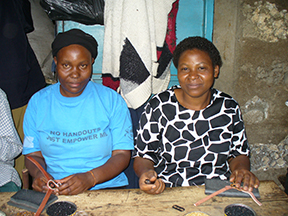 Global Girls is proud to pay the artisans fair-trade wages and allow them to work in their community at their own pace. By working close to home, the artisans save money that would otherwise be spent on bus-fare to and from a job-site, meals out and child-care. In fact, many of our artisans that were once disenfranchised when we first started have experienced a positive change in their financial status.
Find Similar Products by Tag
Find Similar Products by Category